What is SEO and why is it important? 
Search engine optimisation, or SEO for short, is about increasing the number and quality of visitors to your website from search engine results pages, without using paid advertising.
If you want more business, you have to be visible online and you have to stand out from the rest of the crowd.
On-page search engine optimisation 
We're going to look specifically at what you can do to improve the pages of your website so that they appear higher up the list in search engines and get you more relevant traffic from potential visitors. We're going to focus on the content those visitors can see on the webpage, but also the HTML code which sits behind the page.
In the video guide, we covered four tips on:
Keyword research

How to use the keywords

How to make your content interesting

How to make your content easy to read with links
Keywords
Research
You want to try and find out what keywords – words and phrases – visitors are entering into a search engine when researching their holiday to Scotland.
There are lots of tools that you can use for keyword research, including Google Adwords Keyword Planner, Moz Keyword Explorer, SEM Rush, Ahrefs, and more.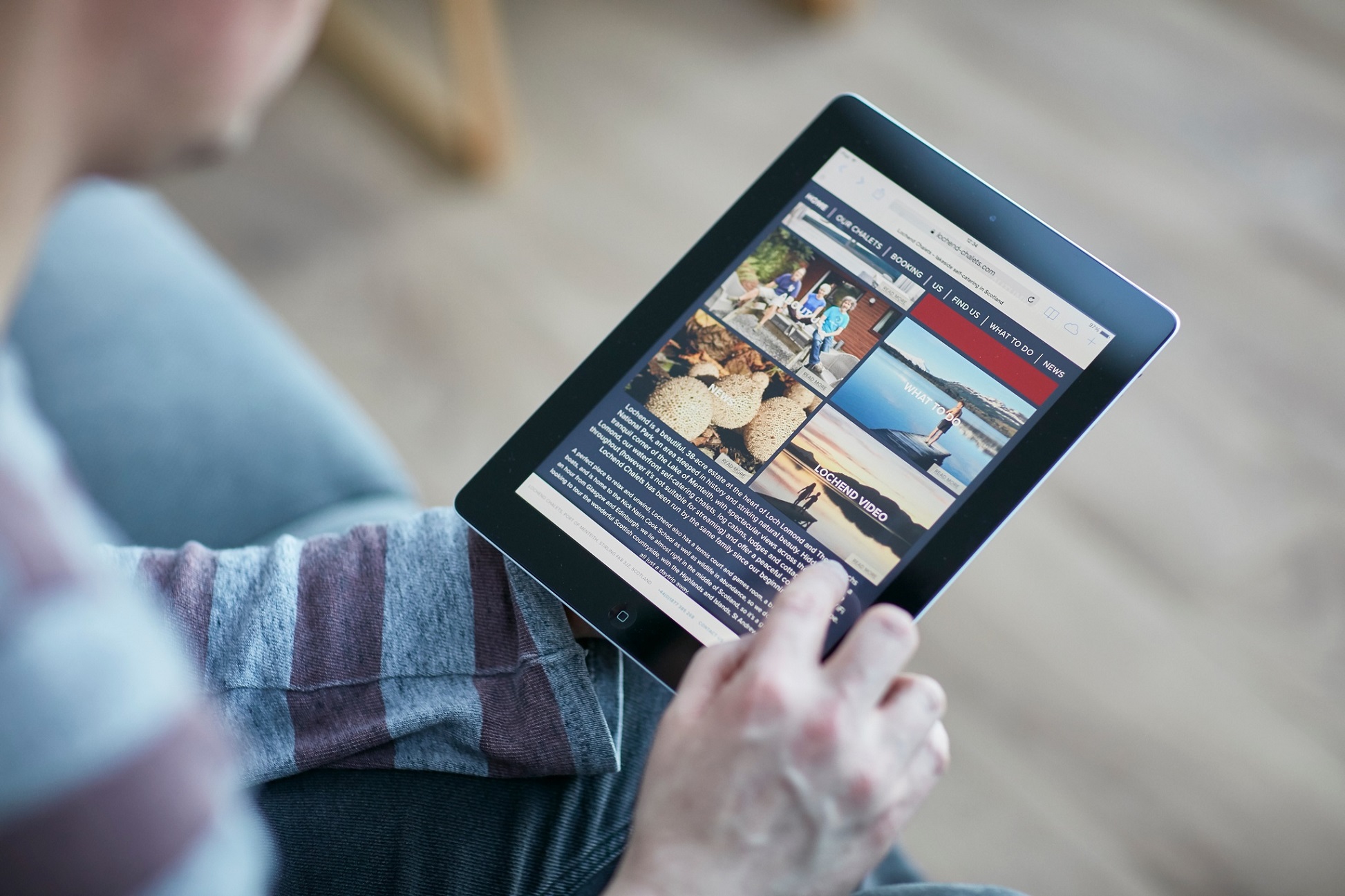 Your website
Now you have a list of keywords, we need to find a natural way of including them within the copy on your own website pages.
Every page on your website should ideally have a primary keyword you are targeting, and a list of secondary keywords.
For example, imagine you are a B&B near Loch Ness, called Nessie House. You're creating a page on your website about things to do near your B&B.
The primary keywords for your new page might be:
Things to do near Loch Ness
Now you need to include these keywords on each webpage using title tags, meta descriptions, URLs and H1s (main headings).
Title tags
These appear to a user at the top of their browser when they're viewing a webpage, and as the title in search results pages.
Tips:
Keep it accurate and concise.

Include the primary keyword.
Include the name of your business at the end, using a pipe or dash to separate the two sections.

Make it no longer than 70 characters (including spaces).
For example, for the new page on the website of Nessie House, the title tag would be:
14 Top Things to Do Near Loch Ness | Nessie House
Meta descriptions
This description shows up with the title tag on a search results page.
Tips:
Sell your content – make it sound exciting and be clear that it's what the user is looking for.

Include the primary keyword again.
You have up to 160 characters (including spaces).
Remember:
If you don't have one, a search engine will tend to use a line of copy from somewhere on the page, which might not be relevant.

If it doesn't describe the page very well, the search engine can also use a snippet from the page which does a better job.
A meta description example:
Discover the best things to do near Loch Ness, including visiting Urquhart Castle, Invermoriston Falls, Fort Augustus and more!
URLs
This is the web address you use to visit a website and each page.
Tips:
A URL is not just functional – it also shows the user what they're going to get.
Every page needs a unique and clear URL – words not numbers and characters.

Short, concise URLs are better.

Make every URL easy to read for users.
Example URL:
www.nessiehouse.com/things-to-do/
H1s
This is the main title or heading on each webpage.
Tips:
Every page should only have one main heading (or H1).

Keep them short, descriptive and easy to understand.
Include the primary keywords.

They're often similar to your title tags, but without your business name.
All of this information is seen not just by a user but is read by a search engine and used in different ways to decide what your website or webpage is about.
Example H1:
14 Top Things to Do Near Loch Ness
Interesting and easy to read content
Images
With a subject matter as beautiful as Scotland, every tourism business can include amazing images guaranteed to attract any visitor! But imagery also helps a potential visitor to get a better idea of your business and what they will get if they book an experience with you.
Images make your content more interesting and memorable to users, but they can't be read by a search engine unless you help them.
For every image you add to your website:
1

Give it a file name

Give it a file name which is descriptive and clear, including keywords if appropriate.

2

Add alt (alternative) text

Add alt (alternative) text which is used for web accessibility - screen readers will read it out to visually impaired users. This means the alt text should be a clear description of what is going on in the image but keep it short using the keywords if relevant.

3

Keep the file size small

Keep the file size small, as the bigger the size and the more images, the longer your webpage will take to load on a user's device. If a page takes too long to load, a user might give up and go somewhere else.

4

Add a caption

Add a caption, which should be visible on your page – this can be useful for including locations or describing what the image is of, if it's not already clear.
Page layout
In our fast-paced world, users don't tend to read a webpage in a great amount of detail. They will scan the page looking for the information that is relevant to them, so it's important you structure your page with the important content at the top. If someone can't easily find what they need or something interesting, they could go somewhere else.
Tips:
Put the most important information at the top.
Split pages up into sections using headings. You have one H1, but you can have multiple sub-headings using H2s, H3s, H4s and so on.

Use bullets and numbers for lists.

Don't be afraid to have 'white space' on the page, allowing the user space amongst all of the relevant links, images and text.
This article itself is a good example of how to use headings and bullet points.
Internal linking
This is how you link between the pages on your website and is really important for SEO and user experience, as it helps search engines to find your content and navigate through the website.
This is the main way search engines find your content – so if there's no links to a page, it means it might not be found at all.
Tips:
Your site should have a main navigation bar with the main sections of your site.

Make sure every page is linked to from the page that sits above it – so if you have six pages which sit under the homepage, they should all have links on the homepage. Apply this throughout your site.

You can also use text links within content to link elsewhere to other relevant pages or use whatever options your website has for buttons or image links.

Don't link for the sake of it though – each link needs to be relevant, and the place you link from should give context.
An example of internal linking
Content above the new page:
Relevant content to link from to the new page:
nessiehouse.com/about/

nessiehouse.com/rooms/
Relevant content to link to from the new page:
nessiehouse.com/rooms/

nessiehouse.com/about/
Outbound links (links to other websites)
Normally, you want visitors to stay on your website and make a booking with you, but there can be occasions where you should link out to other websites.
Linking to other relevant, trustworthy websites can help search engines and visitors understand more about what your content is covering.
For example, if a page on your website, Galloway Heights, is talking about what else you can do in the area, such as driving the South West Coastal 300, you could link to visitsouthwestscotland.com/south-west-scotland-tourist-routes/.
Mobile-friendly
More searching is now done online on a mobile than on a desktop computer, so it's essential your site works well on mobile devices. The importance of mobile is always growing, and Google now stores mobile pages rather than desktop pages in their index.
Tips:
Always check how your content looks and functions on mobile.