What is Destination Net Zero? 
The Destination Net Zero programme is a key strand of the £25 million Tourism Recovery Programme. It is being delivered on behalf of the Scottish Tourism Emergency Response Group (STERG) by Scottish Enterprise (SE), VisitScotland, Highlands and Islands Enterprise (HIE), South of Scotland Enterprise (SoSE) and partners.
Together, we're investing in the programme, worth almost £4 million, to support Scotland's tourism industry on the journey to net zero.
The programme consists of research to discover where we are now, advice on taking climate action, and funding to support our businesses and destinations to transition a greener, more sustainable future, building their resilience and aligning with Scottish Government targets.
Take a look at what net zero means for Scotland and your business.
Walkers at Conic Hill. Image credit: VisitScotland/Kenny Lam.
Understanding the industry's needs | research 
We need to discover where we are now, where we are going and how we get there – together. In order to do this, we need to talk to you.
We have commissioned Progressive Partnership, an independent market research agency, to conduct research with Scottish tourism businesses to gain an understanding of the current attitudes and behaviour towards a net zero economy.
We will also be conducting research to provide us with a baseline for Scottish tourism's carbon emissions, which will allow us to identify opportunities to successfully encourage action and measure progress over the coming years.
A couple explore the forest and hillside around Cairn O'Mount. Image credit: VisitScotland / Luigi Di Pasquale.
Supporting our industry
Knowing where to start and taking action can be a bit daunting at first. We're here to help.
You can begin your climate action journey to net zero today by taking a look at our top tips, and the range of advice, support, and funding that is already available from our partners. You can also get inspiration from others who have begun their journey. Visit our Climate Change page to see what further advice and information is available.
The Destination Net Zero programme will provide additional support to Scotland's tourism sector in these challenging times, to support their green recovery, building their resilience and to transition to a future of net zero emissions. One of the ways we will do this is through additional funding.
Hospitality Zero Scheme
In mid-September, we launched the Hospitality Zero Scheme, working in partnership with Zero Waste Scotland and Scottish Enterprise. This is a pilot project aimed at businesses within the Glasgow City region. Read our article to find out more on the scheme.
The cost of food waste generated by the hospitality and food service sector, corresponds to an average cost per outlet of £10,000 and this project encourages SME hospitality businesses to focus on food waste reduction, providing consultation and support to achieve this.
Funding
There will be further funding opportunities to support you with things like electric vehicle charge points. We will also support the opportunity for you to demonstrate your commitment to being a responsible business through joining a green certification standard. More information on these funds, being delivered by VisitScotland, will be available on this page shortly.
The following projects have received net zero transition funding, delivered by HIE:
The rebuild of the Fair Isle Bird Observatory – the development has received almost £200,000 worth of net zero funding which will go towards creating a new, sustainable and energy efficient building, using power from the island's community-owned renewable energy grid as well as from the building's own solar panels.
Transformation of Nevis Range – the project includes plans to create a new hotel and bunkhouse. The Lochaber mountain resort has received £500,000 to help ensure that the facilities will be built in as low carbon a way as possible to help with its continuing journey to net zero.
Re-charge in Nature – a nature-based tourism recovery project, led by NatureScot which seeks to encourage more people to engage with nature and learn about the impact of climate change while recharging their EV or cycling or using an e-bike. The project seeks to present integrated information profiling existing charging infrastructure and nature-based experiences close by.
Should you have any queries, please get in touch via: netzeroenquiries@visitscotland.com.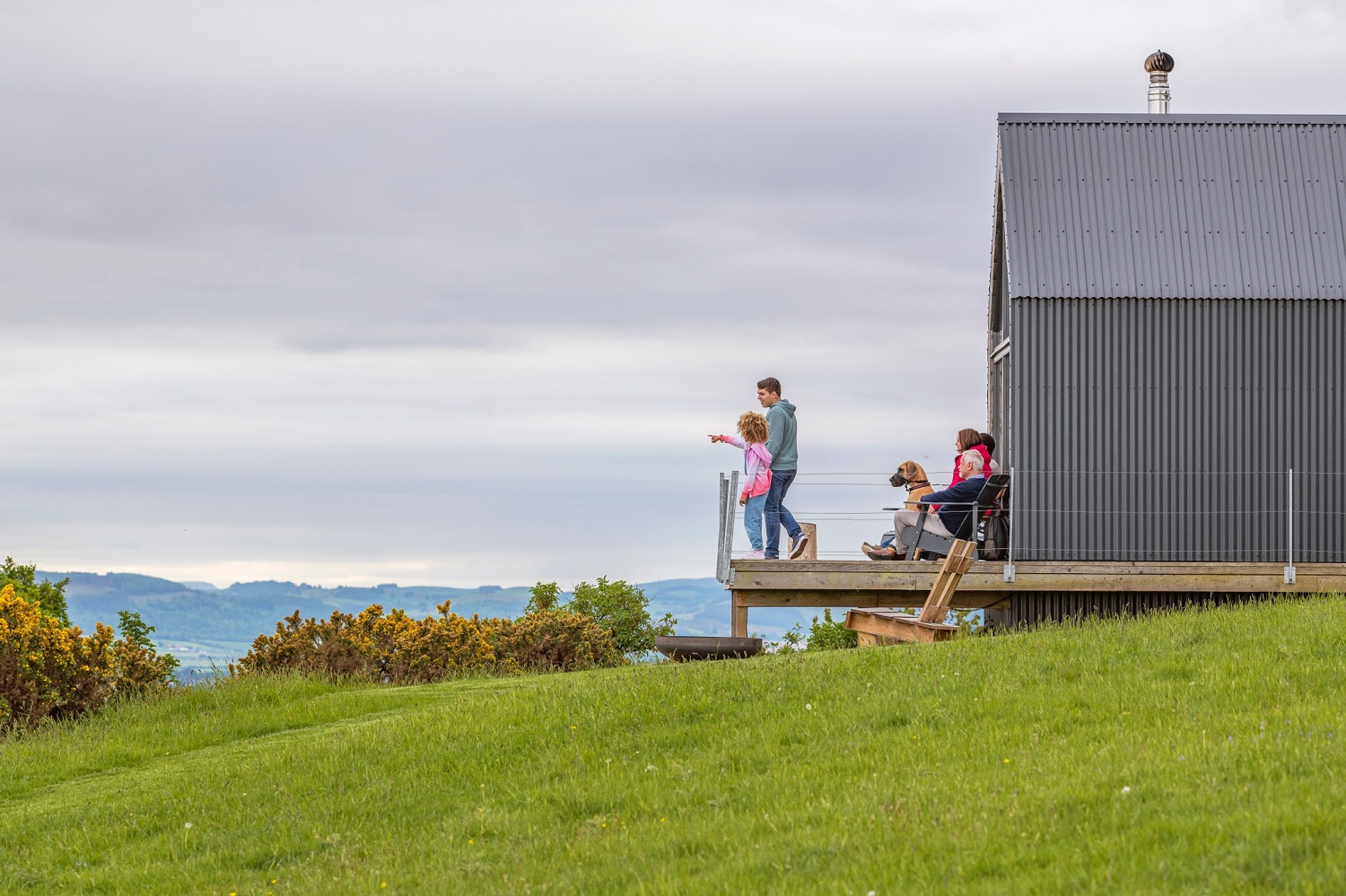 Guardswell Farm. Image credit: VisitScotland / Luigi Di Pasquale.